Holt's Food Center IGA
Recipes
https://holtsfoodcenter.iga.com/Recipes/Detail/9065/Roasted_Brussels_Sprouts_with_Apple_Cider_Glaze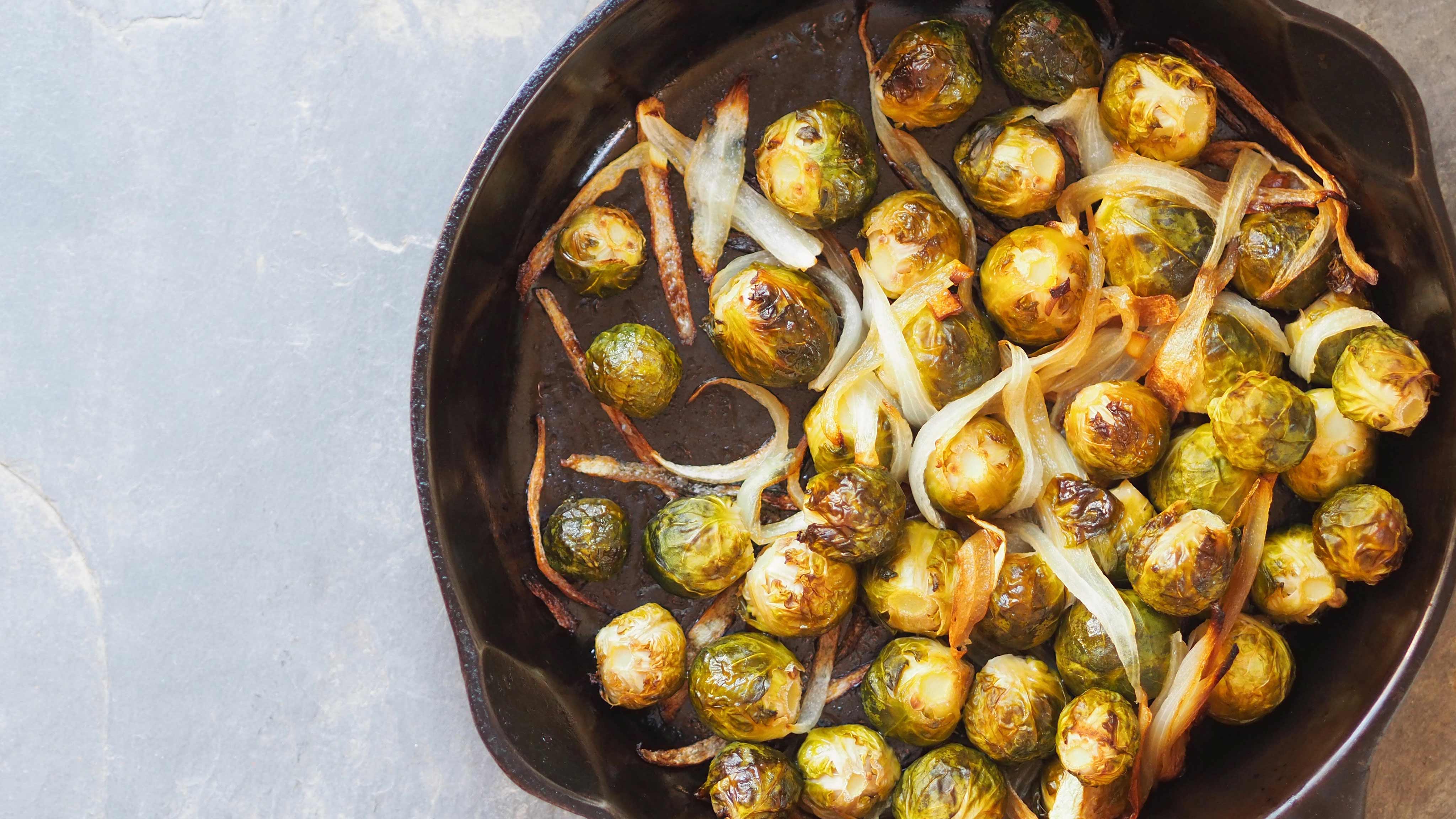 Roasted Brussels Sprouts with Apple Cider Glaze
Yield: 6 servings
Preparation Time: 35 min; Cook: 55 min
Ingredients
1 1/2
pounds

Brussels sprouts

1
quart

apple cider

1/4
cup

olive oil, plus 1 tablespoon

4
cloves

garlic, diced

1/2

onion, julienned
Directions:
Wash Brussels sprouts, trim the edges, and remove any yellow outer leaves. In a large bowl, soak the Brussels sprouts in apple cider for 30 minutes or up to one day.

When ready to cook, preheat oven to 375 degrees F.

In a large cast iron pan, heat oil and add julienned onions and garlic cloves. Cook until onions are translucent, about 8 minutes. Drain Brussels sprouts, reserving apple cider liquid, and add sprouts to pan. Stir to combine with onions and place the pan in the oven; roast for 30-40 minutes. Meanwhile, place 1 cup of reserved apple cider in a small saucepan. Bring to a boil over medium high heat and then reduce heat to low. Simmer cider for 30-40 minutes, or until it is thick and syrupy.

When done, remove sprouts from oven and drizzle with apple cider glaze to serve.
Photo and food stying by Webstop
Please note that some ingredients and brands may not be available in every store.
Holt's Food Center IGA
Recipes
https://holtsfoodcenter.iga.com/Recipes/Detail/9065/